Discover The Smile Of Your Dreams
Exceptional Dental Services
If you are looking for a professional dentist with a family-friendly environment, you've come to the right place! Rocky Creek Dental Care is located in Greenville, SC, near Cleveland Park and Greer, SC, on the Eastside. In our offices, we combine the latest technology with compassionate care to create a truly exceptional experience. From routine exams and cleanings to implants, Invisalign®, and teeth whitening, we offer a comprehensive range of general and cosmetic dental services to give you the smile you've always dreamed of.
At Rocky Creek Dental Care, our patients truly come first. Our mission is to provide the highest quality dentistry while making our patients comfortable. Our friendly staff and dentists will also go above and beyond to ensure your goals are heard and your needs are met–you can trust us to take great care of both the smile and the person behind it!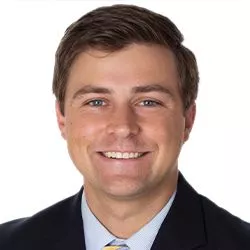 Hear From Our Patients
"I love Dr. Roth. She is the absolute best dentist! She makes sure she explains things thoroughly and makes them easy to understand! The hygienist, Stephanie, was so sweet and did an amazing job cleaning my teeth! She is very gentle, yet makes sure that the teeth are spotless!! The ladies up front were so sweet and everyone is always accommodating, especially with my crazy schedule. Hands down the BEST dentistry there is! Will always recommend!"
Katie L.
"I am extremely pleased with Rocky Creek Dental. My doctor is Dr. Roth. She is personable, professional gentle, and listens to me. I know she gives the best of care yet never does more than I need. Her knowledge is vast and she stays current with the ever-changing technological advances in dentistry. My hygienist, Donna Harkness, has the best chairside manners and is very gentle. She too stays abreast of the most advanced technology and it is evident in her skill and knowledge in dentistry. The office is managed professionally and cheerfully. I have never had a question go unanswered, a billing mistake, or an appointment problem. Rocky Creek Dental is the whole package for my dental care.
Lauren G.
"Always friendly and make you comfortable throughout routine cleanings or procedures. I've been a patient for many, many years and I love this office!"
Crystal S.
"The staff and Doctor went above any dentist office I have ever been to. Thanks for such a great visit."
Tom E.
"I can't say enough about Dr. Roth! As a first-time patient who hasn't been to the dentist in quite a while, I immediately realized that Dr. Roth recognized my anxiety and helped me feel less anxious. Her professionalism, compassion, and genuinely caring manner were apparent from the onset. She took the time to listen attentively and explain what needed to be done. Thank you so much to Dr. Roth and all of the people at Rocky Creek Dental Care at the Greer location for making my first visit such a pleasant experience. You are a gem in the dental profession!"
Lynette F.
"Always a great experience! Went in for my cleaning and had a little area that needed to be taken care of. Dr Elliott was able to do it while I was there. Pain free and efficient. The entire staff is always so cheerful and kind. Can't say enough wonderful things about this fantastic practice!"
Kristen T.
"Had the best experience yesterday. Rocky Creek staff is awesome and professional. Everyone always has a smile and pleasant attitude. Dr. Elliott is wonderful."
Susan E.
"Friendly and professional staff at Rocky Creek Dental. Hygienist Donna continues to take care of my teeth and to keep me on the right track! Thanks. Dr. Elliott treated me today for the first time and was through with my examination. I look forward to his care in the future. Also great to see he is a Clemson grad although many years after my class of '69. Thank you Rocky Creek. ✌️HP. Another great visit! Thank you Dr. Elliot, Donna and all the staff at Rocky Creek."
Hugh P.
Rocky Creek Dental Care is committed to serving our Greenville, SC & Greer, SC, community members, whether you are a first-time visitor or a life-long patient! We proudly offer a Dental Care Membership Program for our patients who do not have dental insurance. We will gladly work with you to create a plan that works for you.
To learn more about our insurance information, services, or to schedule an appointment, contact us today at 864-235-1200.
Two Locations To Better Serve You
Hours:
Monday - Thursday: 7:30 AM - 5:00 PM
Friday: 7:30 AM - 3:00 PM